The Partnership of Provincial and Territorial Library Associations of Canada offers professional development and continuing education for the library community. Its programming consists of virtual events for librarians and information professionals across sectors.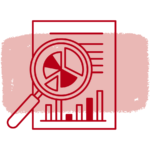 MARCH 20, 2023 | REGISTRATION IS NOW OPEN
The Education Institute kicks off its 2023 programming with "Building Your Researcher Toolkit," an event aimed at equipping attendees with foundations in research practices. The event is open to members and non-members, especially those new to research. Registration is now open – click here for more information on the virtual program, fees, and more!

MARCH 17, 2023 | A NEW LOOK
As of

Spring 2023,

the Education Institute (EI) is transforming

into a

revitalized education

series
to better meet the needs of the library community.
The series will continue to
offer
professional development
and
continuing education program
ming
.
E
ach event in
the
term-based
series
will
focus
on a special
theme or
topic that will be explored in a half-day conference
style
structure
,
with sessions and presentations f
or librarians and
information professionals across sectors
.
We look forward to bringing you
insightful and inspiring
content through
The Partnership
in Spring 2023!

February 15, 2023 | A CHANGE IS COMING

An important announcement about the structure of the Education Institute will be shared in Spring 2023 – stay tuned!